06 Apr

STAYING HEALTHY WORKING FROM HOME

As kitchen benchtops and dining room tables transform into workspaces in the face of the Coronavirus pandemic, it's become more important than ever for individuals to be looking after their physical and mental wellbeing. From food and physical activity, to mental wellbeing and productivity, we've compiled 9 tips to help you stay healthy when working from home.

Try and keep to a routine

With so many of us WFH, productivity is more important than it has ever been. Creating and sticking to a routine that works for you will help you get into the flow of work!

Many home workers will tell you about the importance of just getting dressed — just because we can lounge around in our PJs all day, doesn't mean we should! In the morning get ready as you would if you were going into the office – it puts you in the right mindset to tackle your work for the day.

Things to consider incorporating into your working from home routine: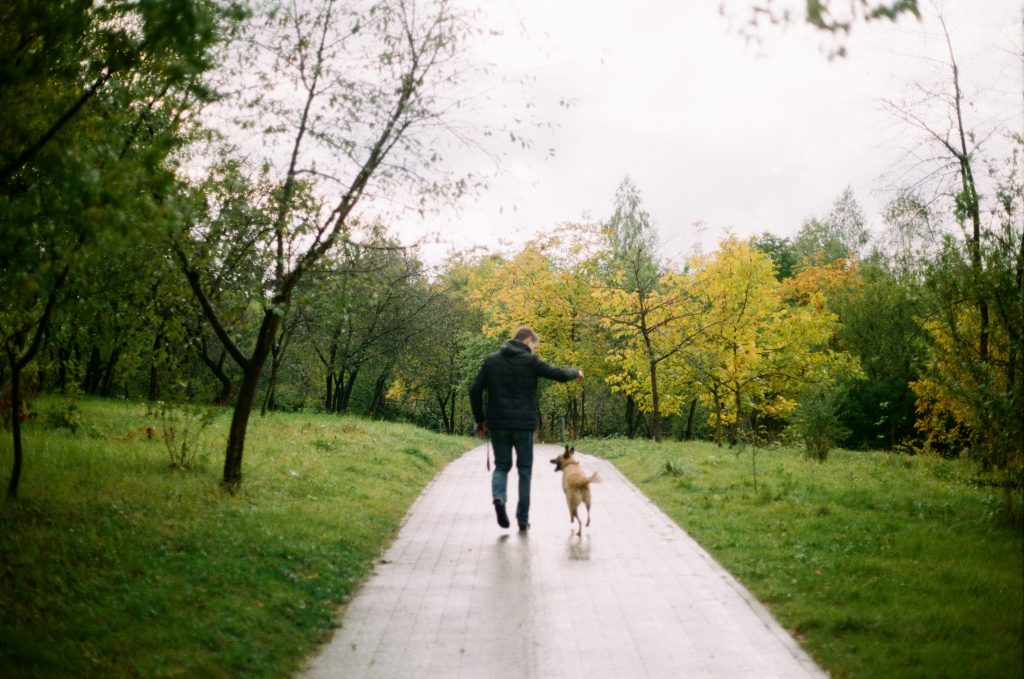 Establish a designated working area.
Set your intentions for the day.
Set hours & stick to them.
Take breaks.
Let your family know when you're at 'the office' and when you're off work.
A Morning Walk Around the Block
Start your day right and get your body moving! Whether it's an at-home work out or a walk around the block with your furry friend, begin your morning with some form of exercise. This will boost your energy, mood and mental clarity so that you're ready to tackle your day
Get Virtually Social
While we all #stayhome it is important to keep in contact with your work family, your friends and loved ones. Many people are utilising video conferencing apps like Zoom for a face-to-face catch up with friends. We're also finding Microsoft Teams is working really well for our work meetings!
Spending time with friends, family and those within your community can help strengthen your mental health and wellbeing. So remember; while we physically distance ourselves at home, lets ensure we're not socially distancing ourselves too, and check in on each other.
9 Healthy Superfoods
Switch things up in the kitchen and consider adding in these 9 Superfoods when you're cooking your next meal. Packed with natural vitamins and mineral nutrients, Superfoods are a great way to nourish your body, plus — they're delicious! Click HERE to see a few examples of some Superfoods we love, what are your favourites?
Our 9 Go-To Smoothies
Smoothies are a great way to start your day or enjoy as a refreshing afternoon pick me up! Packed with flavour & health benefits, smoothies are the perfect treat for your mind and body. Fruits, veg, protein and healthy fats… you name it! Throw it into the blender and get creative with your combos! Just make sure to share the recipe with us if you stumble across a winner. Whatever your flavour, HERE are our 9 go-to smoothies.
Meditation
Whether you already subscribe to the power of meditation, or you're wanting to learn more about the practice due to these times of heightened stress and anxiety, meditation is a great option to incorporate into your regular routine. There are an abundance of helpful websites and apps to help you remain calm and healthy inside your mind, whilst in the physical constraints of your home. We're loving Smiling Mind, a free, non-for-profit Australian app.
Reduce Screen Time
Although the current situation has us kept physically apart, we are staying virtually connected. However, it can be difficult to not have your entire day consumed by technology. Many of us don't realise how much of our days are spent staring at a screen. While technology helps us work from home, and stay connected with one another, excessive screen time can be detrimental to your health. When it's time to close the laptop after the workday is done, try spending some time offline, doing those things that you love! Whether that's a games night with the family, reading, painting, gardening or baking your famous chocolate chip cookies… trust us you'll feel better off for it!
Get to Those Tasks That Have Always Escape Your Time
We're all spending a lot more time at home, meaning we're taking notice of all those jobs around the house we've been overlooking or simply haven't gotten around to. Whether its cleaning out your wardrobe, finally organising the garage or finishing that veggie garden you started last summer… if you've got newfound time on your hands, or need a distraction from the news, now is the perfect time to tackle those home tasks that have always escaped your time.
Find Some Time for You
In between work, family commitments and everyday life, finding uninterrupted time for yourself can prove to be a challenge. And doing so in a time that feels so chaotic, can be ever harder. It is important to check in with yourself in the midst of all this, and find a way in which you can relax, reflect and find peace. Whether you spend this time going for a walk, journaling, practicing self-care or doing a hobby that you love, let that time be for you and you alone. While quarantining with others, ensure you're getting the time you need alone and always make sure you're checking in with yourself and others.
Working at home for a long period of time is not something many of us are familiar with, but it is becoming something of a 'new normal'. During this transition, it is vital to take the time to check in with ourselves and try our best to adjust to this evolving situation. So, if working from home is new to you, try implementing our 9 tips and let us know what you are doing to maintain your health during this time!